How to create the table macro
In page edit mode, type '/excel', then the Excel-like Tables macro will appear in the list.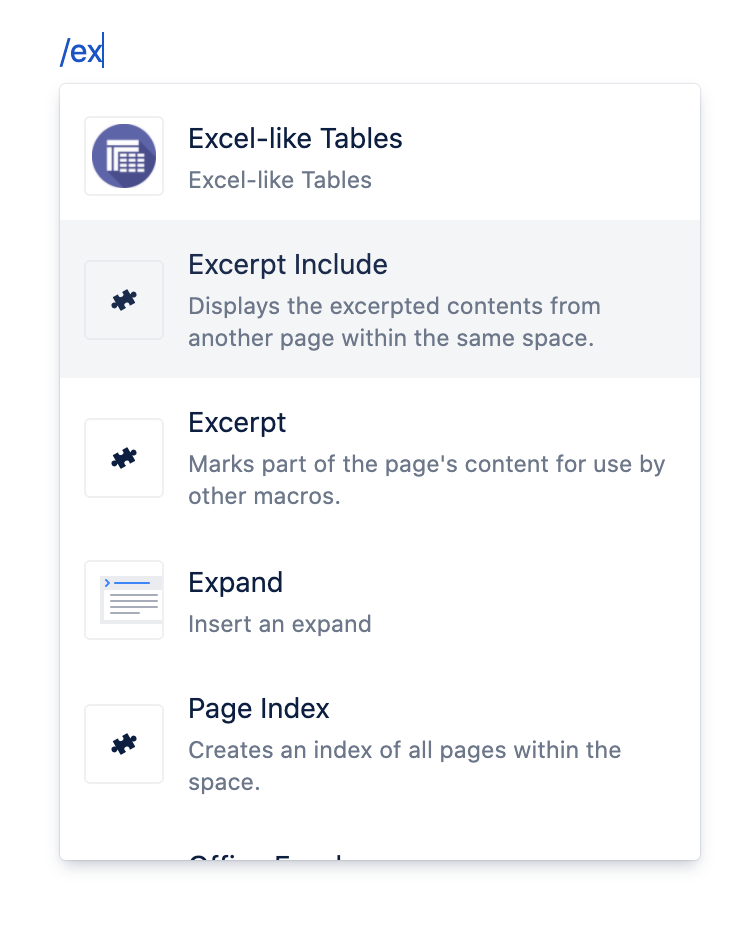 Click the Excel-like Tables macro, and a new window will appear on your screen.
There are 3 ways to create a table:
By creating a new table from scratch.

Create from templates.

Upload from a file.
Option 1
If you choose the first option, the app will open the Excel-like Tables for Confluence app.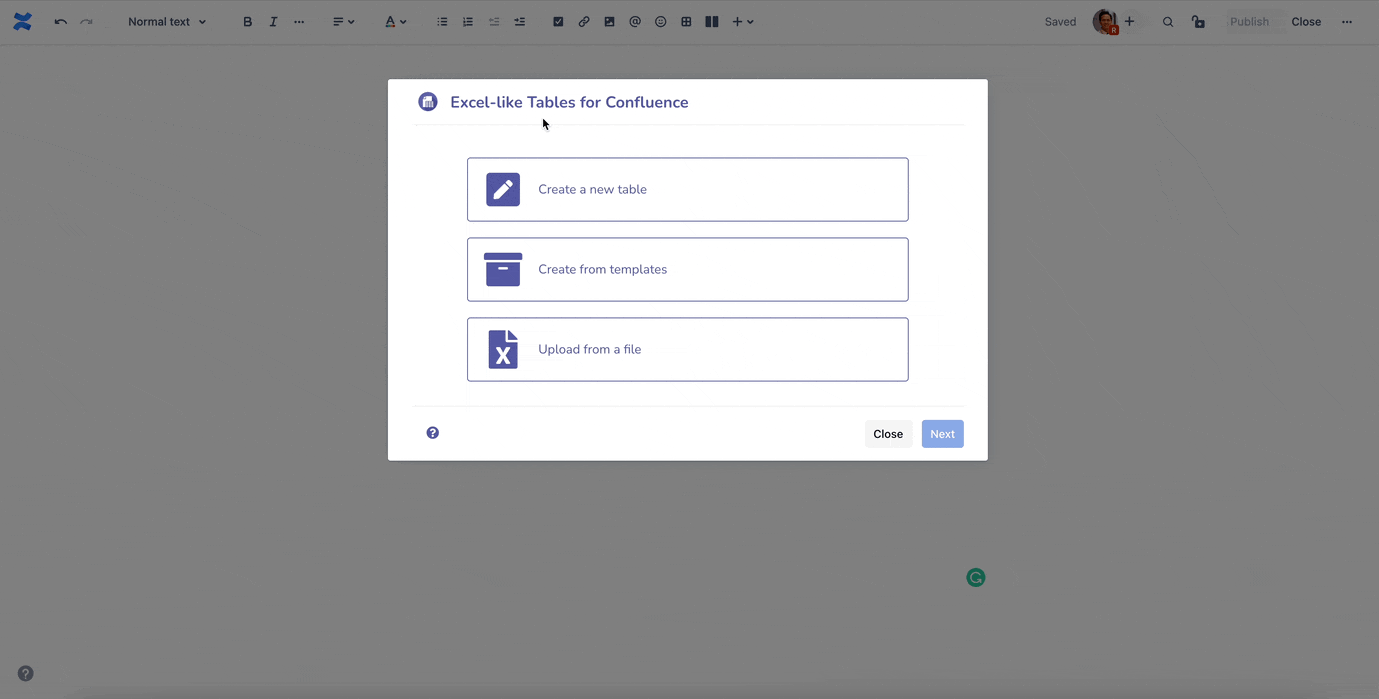 Option 2
If you choose the second option, you can create a table from pre-built templates or templates created by you or your team. You only can view the template if you have permission to view that page. Learn more about creating a new template here.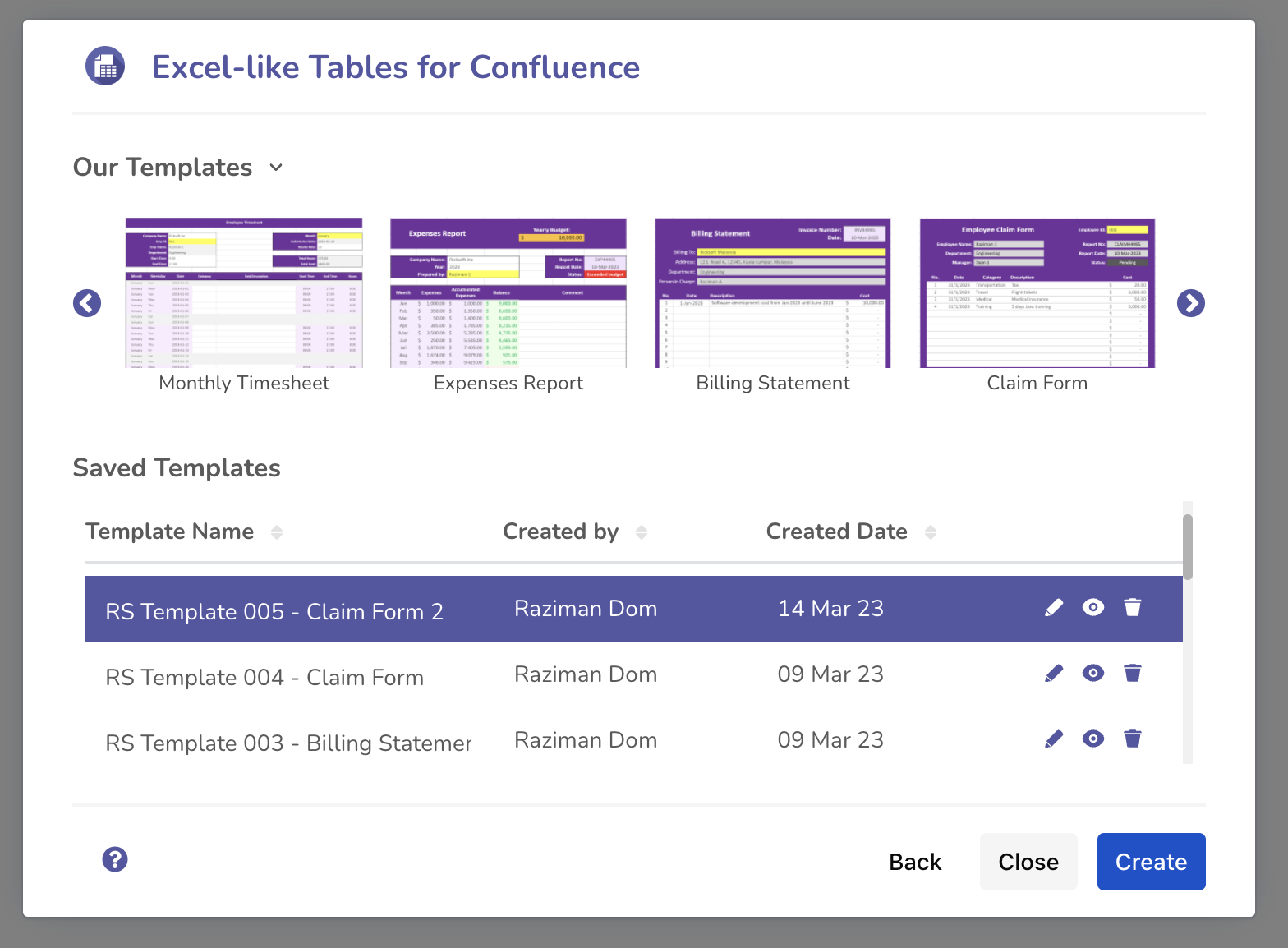 Option 3
If you choose the third option, you can upload a file by 'drag and drop' it into the upload box. The app support .xlsx or .ssjon format.