The template feature allows users to create a template from their saved work so that they can reuse it later. To create a new template, click the top icon with template icon on the Excel-like Tables screen.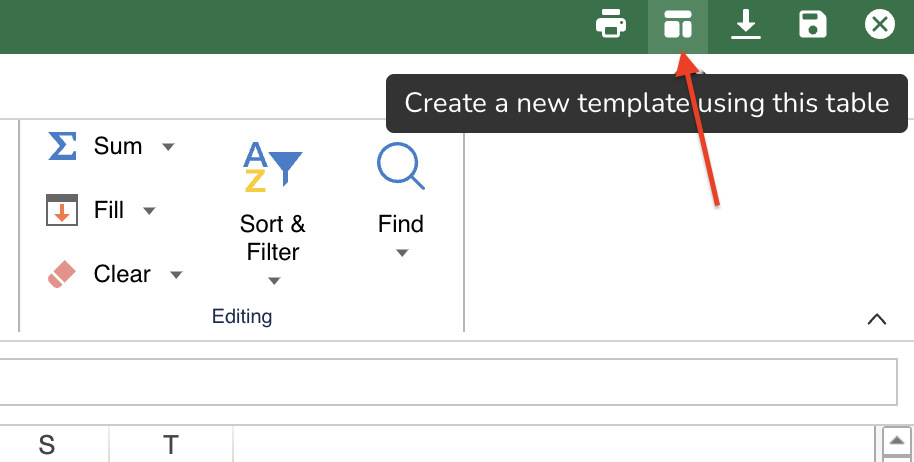 A window will appear on your screen, asking for the template name. A notification will appear on your screen once you click the 'Create' button.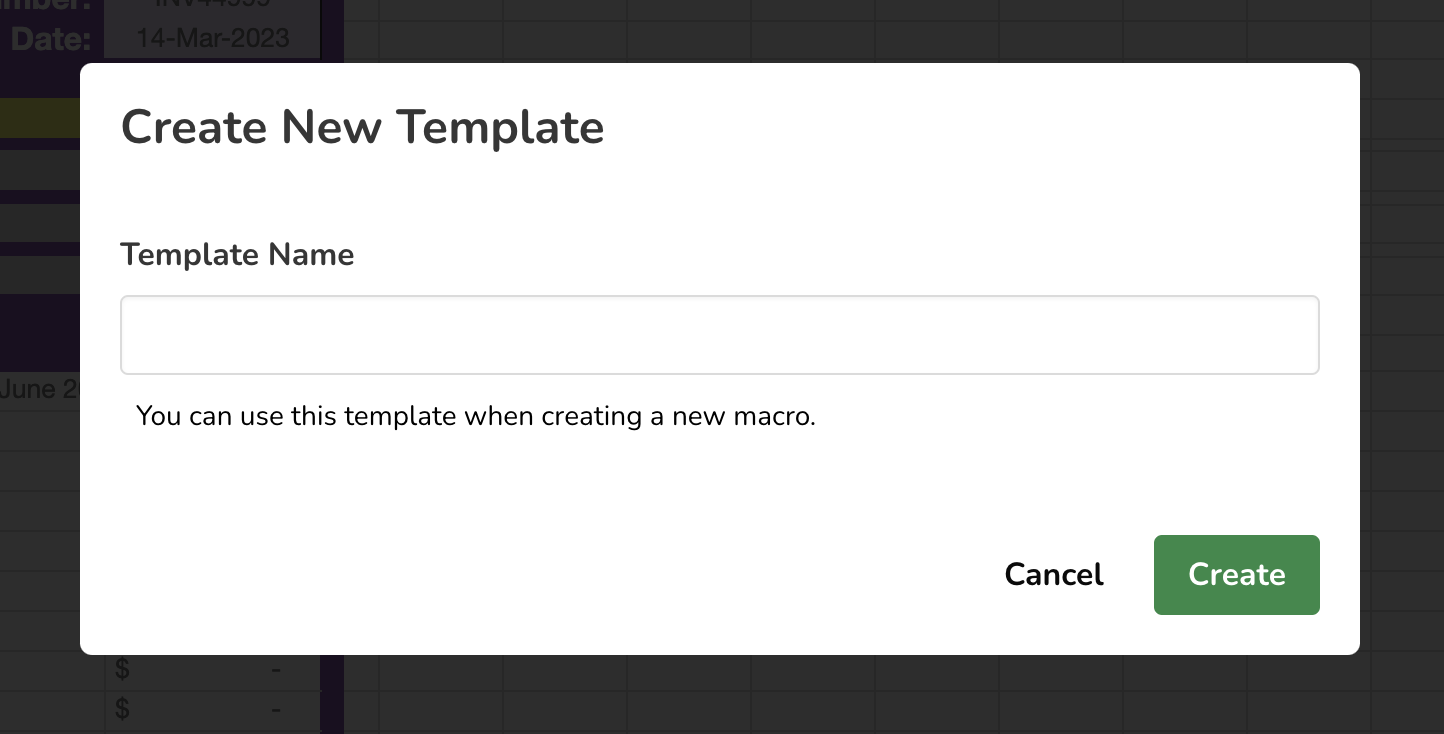 You need to make sure to publish your current Confluence page to complete your template creation.

Limitation
We value our customers' data privacy. Thus, Excel-like Tables for Confluence do not store customers' data. Your tables and templates will stay inside of your Confluence instance. Due to this reason, there is a limitation with this feature.
If you are creating a template from your saved work, this won't be a problem. If you want to create a template without saving your Confluence page, this will be a problem because we save your template as a page attachment.
Alternatively, you can create a Confluence page that contains a list of your templates. You can refer to the below steps.
Open a dedicated Confluence page to store your templates.

Open Excel-like Tables for Confluence.

Design your template.

Save it as a template.

Save the table.

Publish the page.