Information on the introduction of Gantt (for users upgrading from Version 8.7.0 and earlier)
Background to the introduction of Gantt
Before Gantt was introduced, only Jira administrators could change settings for WBS Gantt-Chart. In addition, although some settings could be fixed for Jira projects, most of the settings were global settings applicable to the whole system.
When displaying a WBS Gantt chart with a specific Jira project or filter, the chart was displayed according to WBS Gantt-Chart's global settings, as configured by the Jira administrator.
This specification gave rise to the following problems, depending on the organization:
Every time a user wanted to change settings, a request had to be made to the Jira administrator. That required additional time and effort.

It was difficult for the administrator to configure settings appropriately where different projects were in progress at the same time.
To resolve these problems, it was necessary to delegate the ability to change settings to general users, and to allow them to configure settings as appropriate for individual projects.
The introduction of Gantt resolves these problems by allowing ordinary users to change WBS Gantt-Chart settings as required, subject to certain limitations.
This is the background to the introduction of the new Gantt function in WBS Gantt-Chart.
WBS Gantt-Chart before the introduction of Gantt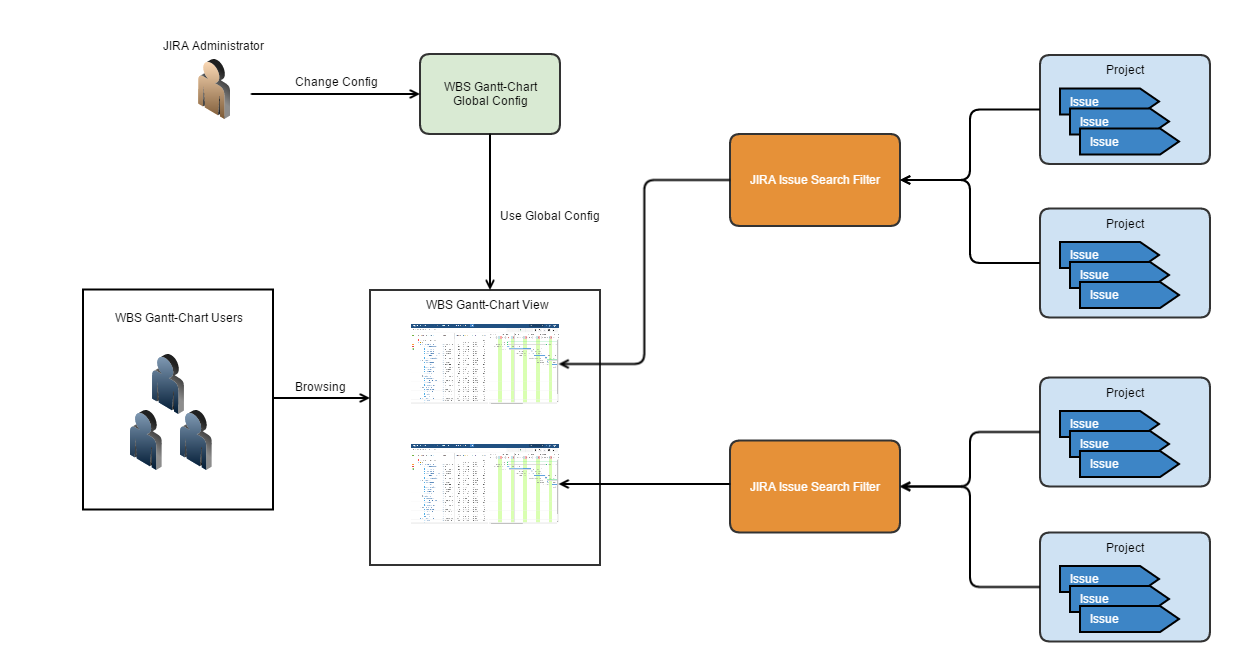 WBS Gantt-Chart after the introduction of Gantt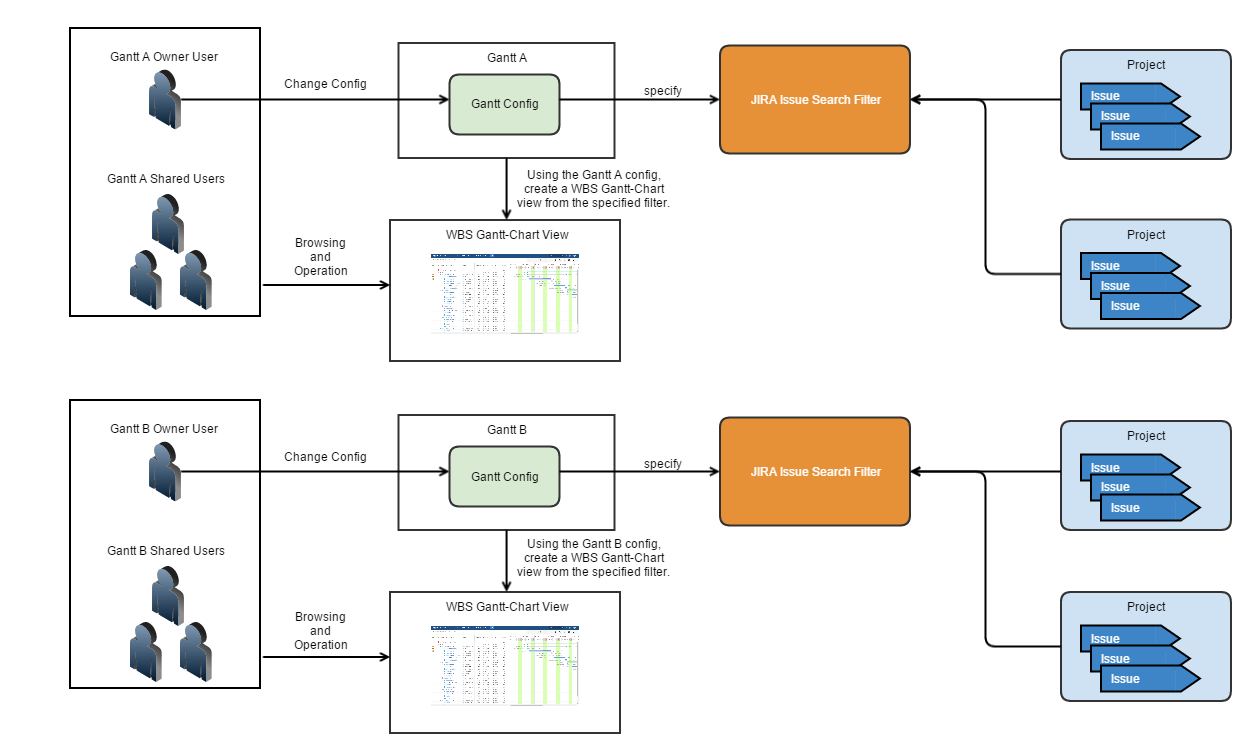 Global settings, WBS Gantt-Chart Version 8.7.0 and earlier
If you use WBS Gantt-Chart with a pre-existing project or filter, you can use WBS Gantt-Chart with the global settings configured by the Jira administrator, the same as with Version 8.7.0 or earlier.
Note: The WBS Gantt-Chart project or filter display is a deprecated feature and is now redundant. The function itself will be terminated in the future.
Additional Help
If you have any questions please feel free to ask a member of the Atlassian community!
Add the tag "addon-jp.ricksoft.plugins.wbsgantt-for-jira" when you ask a question.