Hierarchy and Dependency on Issue detail view
You can see hierarchy issues and dependency issues in the detail view of an issue.
To see hierarchy (parent-child relationships) and dependencies of an issue, you can open its detail view:
The parent and child issues of the current issue are displayed in the Issue hierarchy section. This section also has two sub-sections, one for parent issues, and another for child issues.
The dependency issues are displayed in the Issue dependency section. This section has two sub-sections for predecessor issues and another is for the successor issues. Each sub-section also has smaller sections for four types of dependency supported (finish-to-finish, finish-to-start, start-to-start, start-to-finish).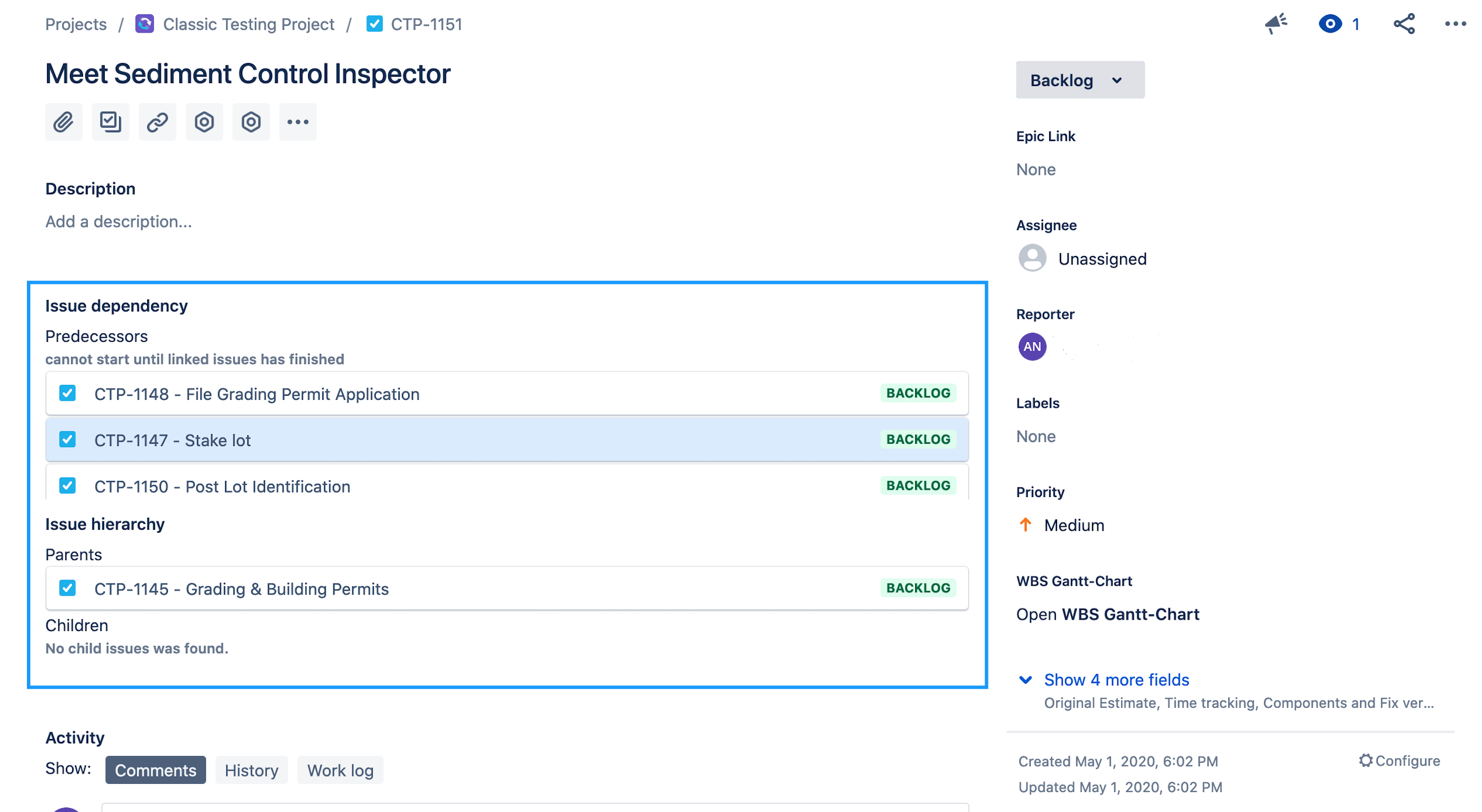 Additional Help
If you have any questions please feel free to ask a member of the Atlassian community!
Add the tag "addon-jp.ricksoft.plugins.wbsgantt-for-jira" when you ask a question.