Editing in issue view (App's own data)
To edit in issue view
Users can edit values ​​such as start date in the Jira issue view.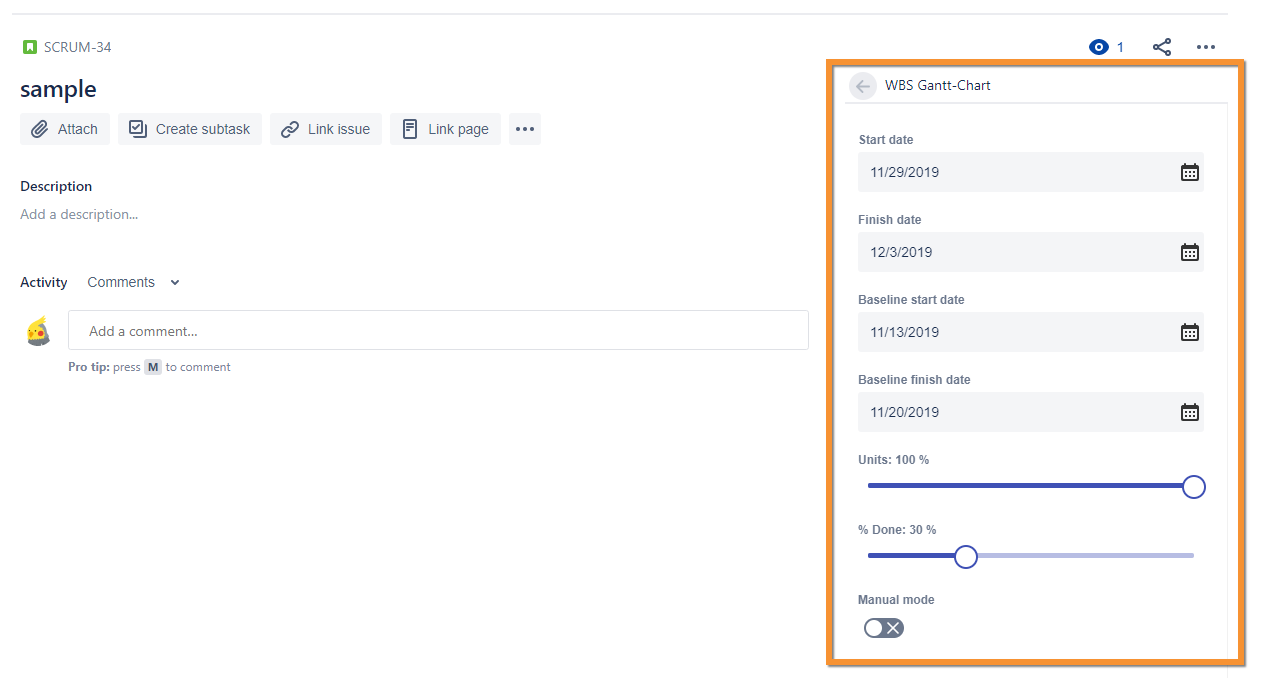 %done value is not linked to Jira time tracking.
If "Calculate with time tracking automatically" is selected in the Gantt settings, this %done value will differ from the %done value displayed in the WBS view.
Additional Help
If you have any questions please feel free to ask a member of the Atlassian community!
Add the tag "addon-jp.ricksoft.plugins.wbsgantt-for-jira" when you ask a question.