Overview
With this app, you can:
Display any post on any public channel in Slack in any order on the Confluence page. Intuitive arrangement by drag and drop
This app gives you the following values
Source of the idea: Start discussions and develop into projects based on Slack posts displayed together

Visibility: In Slack, only channel participants see the content of posts, but Confluence makes it more visible to more people

Give context to chat: Slack is a chat tool, so it's easy to overwhelm large and small topics and fill them up. By consolidating posts and giving context and consolidating them in Confluence, it becomes a resource that can be used in the long term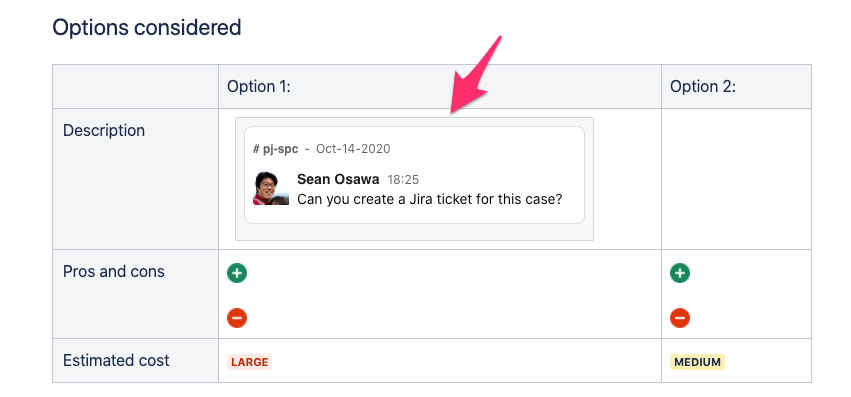 If you have different viewing permissions for Confluence and Slack, be aware of the differences between them.
Slack messages displayed on a Confluence page using the Slack Pinboard for Confluence can be viewed by all Confluence users who have permission to view the page.
See the following pages for more details: