Bulk move, copy, archive, and delete pages
With Page Manager for Confluence, you can perform bulk actions on pages. This helps organize your site much faster and more efficiently.
Select the rows that you want to manage. Selecting the parent page will automatically select its child-pages as well.

Choose the action from the top menu
The app inherits Confluence permissions, such as space configuration or restricting pages, which means only users with appropriate permissions can access the respective features of the app.
🖱️ Move pages
Hover over the icon next to the selection box, and click to drag the row(s) to the desired location. You can set page hierarchy by moving the page under a parent page.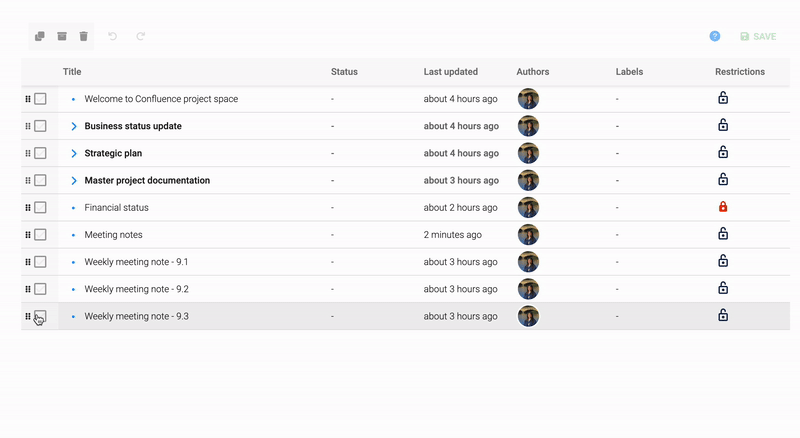 🗃️ Copy pages
This action allows you to duplicate the selected page(s) and the entire page tree.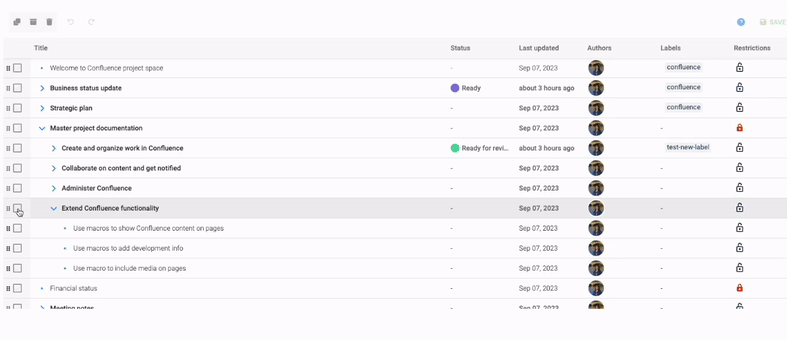 📦 Archive pages
Hide the page(s) from the page tree by archiving them.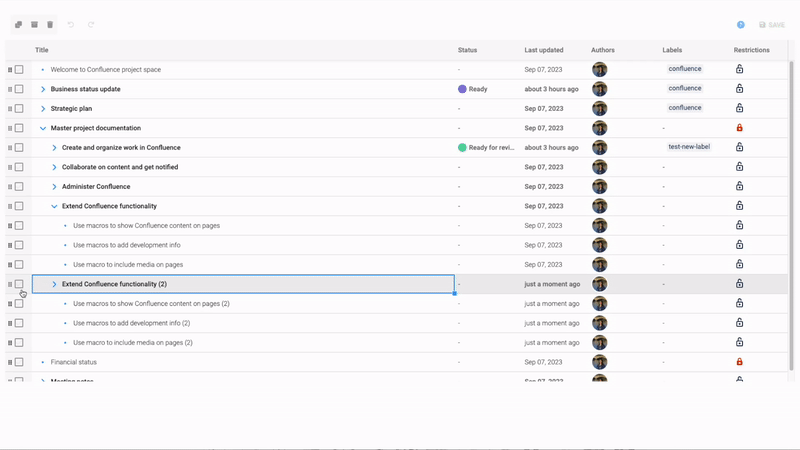 🗑️ Delete pages
Move page(s) to trash by deleting them.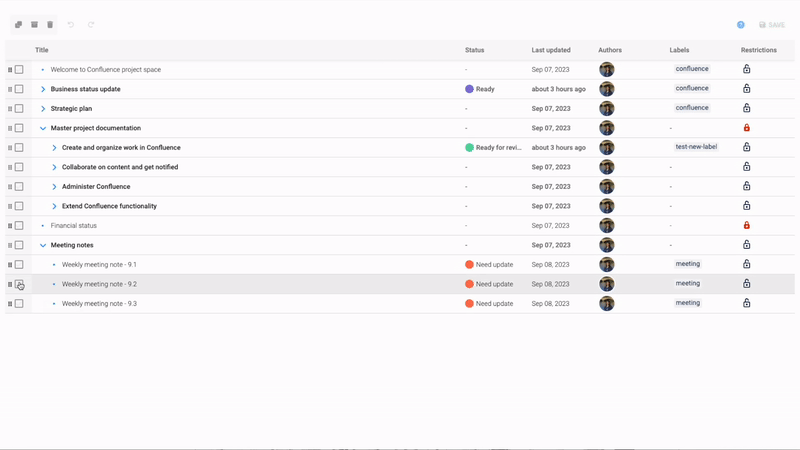 If you need to restore deleted page(s), follow this instruction: https://support.atlassian.com/confluence-cloud/docs/delete-restore-or-purge-a-page/
Don't worry if you accidentally perform an unwanted action. You can always undo changes from the top menu.
You'll need to manually Save to confirm the changes, once you're happy with the updates.