Overview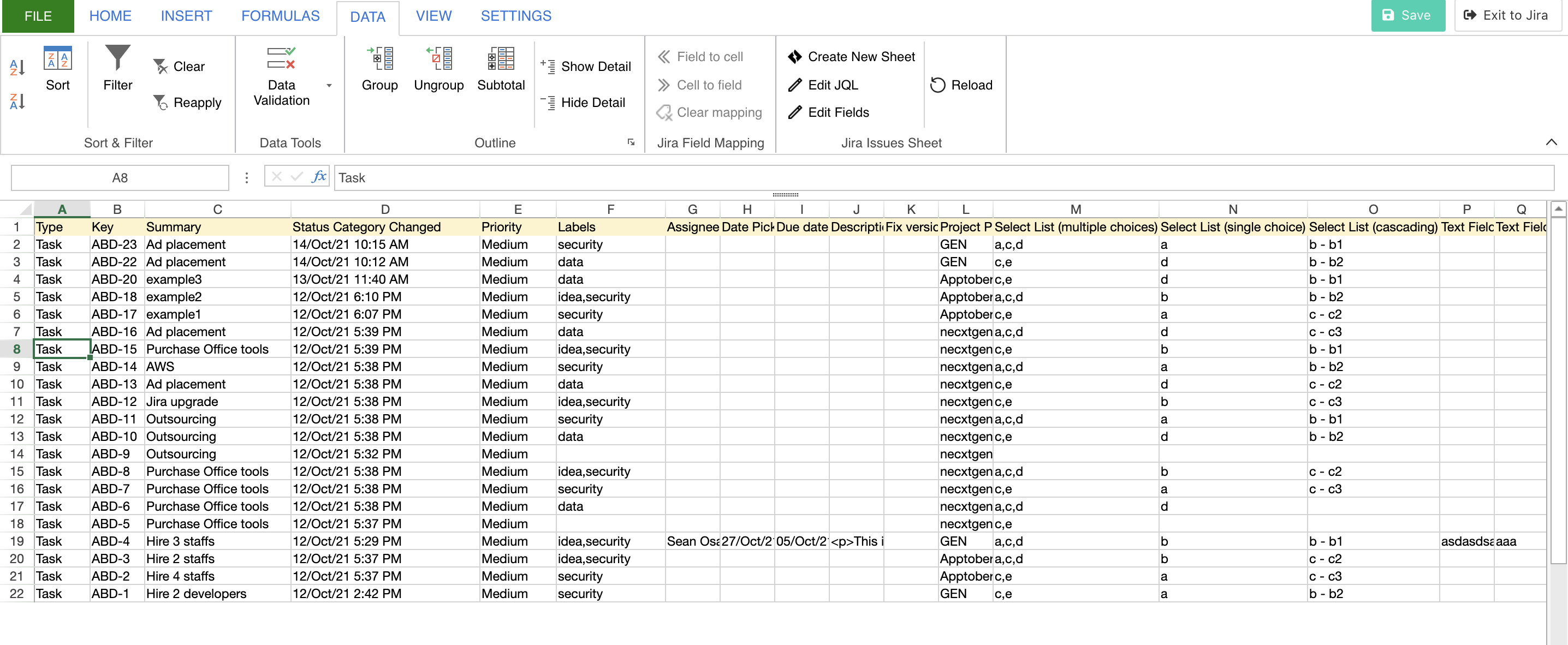 This feature imports Jira issues into the specialized sheet, Jira Issues Sheet for it.
So, it allows you to make use of the contents for a data source.
To create the sheet, in any sheet, press 'Create New Sheet' in the Data tab - Jira Issues Sheet menu group (see the following section).
It will create Jira Issues Sheet as a new sheet.
Menu Items

The "Data" tab has the menu group for Jira Issues Sheet.
Menu item

The behavior of the item

Create New Sheet

Create a new Jira Issues Sheet

Default fields are Issue type, Issue key, and Summary

Default JQL is "project=<the project of current issue>

This action allows you to create multiple Jira Issues Sheet

The copied Jira Issues Sheet will also be Jira Issues Sheet

Edit JQL

Set a JQL for importing Jira issues

The sheet will be reloaded after modifying settings

Edit Fields

Set Jira fields that will be displayed

The sheet will be reloaded after modifying settings

Reload

Reload the sheet with the given JQL and Jira fields

On reloading, it clear every cell on the sheet. If you want to use the data of Jira issues, do it on other sheets.
How to move a column
The following instructions allow you to move a column to other columns.
Select the whole column you want to move

Drag the selection rectangle with pressing the Shift key to the point of a target column

Drop it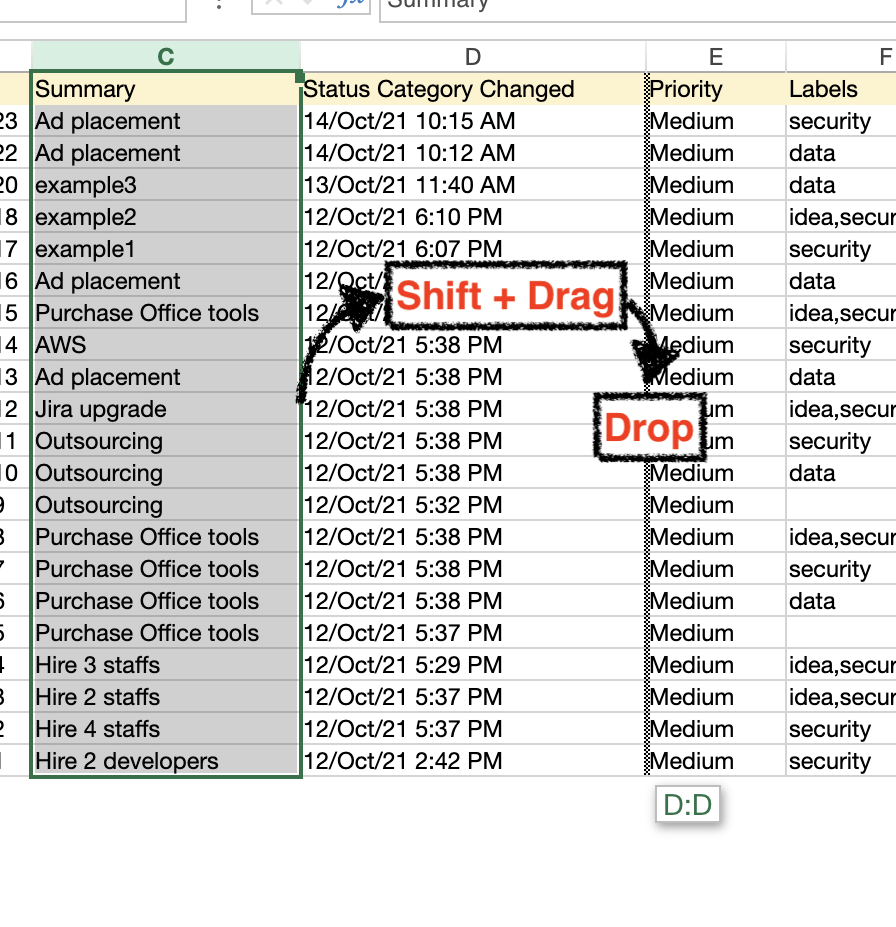 Restrictions & Tips
In rich text fields, it shows string includes HTML tags

If you save as ssJSON format, it stores the information of JQL and Jira fields

The data will be lost in other formats

This feature doesn't support editing Jira issues. However, for bulk-editing Jira issues, this app(Excel-like Issue Editor for Jira) is suitable for it.