You can swiftly move your Jira issue's sprint using an Excel-like Issue Editor for Jira. We also highlighted Sprint's value in 3 colors to give better visibility of Sprint's status:
Grey: Future sprint

Blue: Current sprint

Green: Completed sprint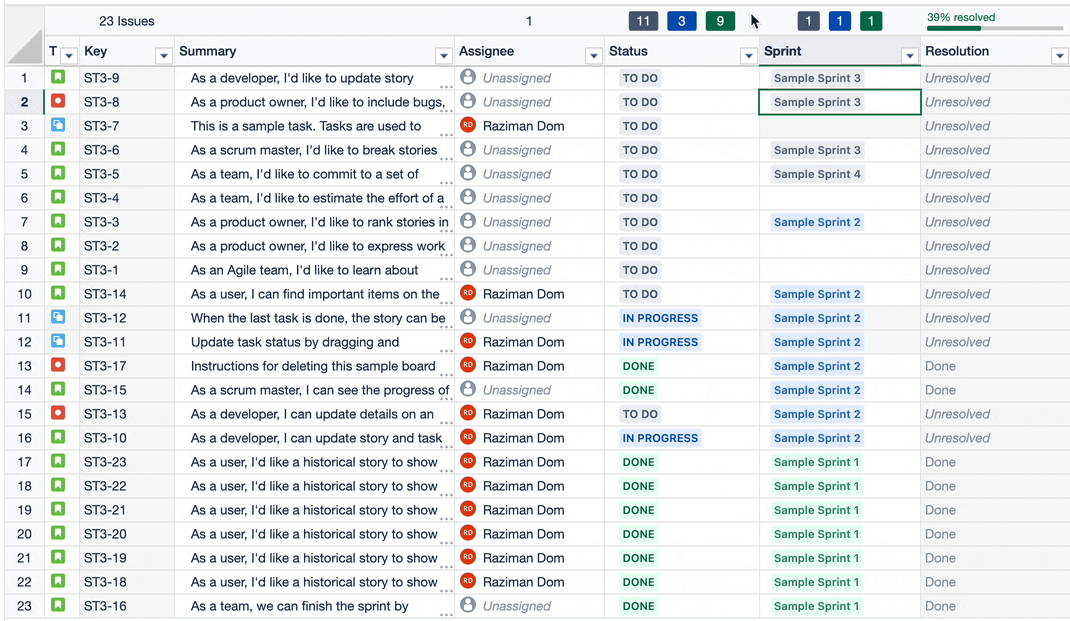 You will notice some Sprint has multiple values. This is because Jira Cloud stores the completed sprints in the Sprint field. The left-most sprint would be the latest sprint.
You should take note that if the sprint is completed, that does not mean the Jira issue has been resolved. This will give an idea of how often the Jira issue has been moved from the completed sprint to another sprint.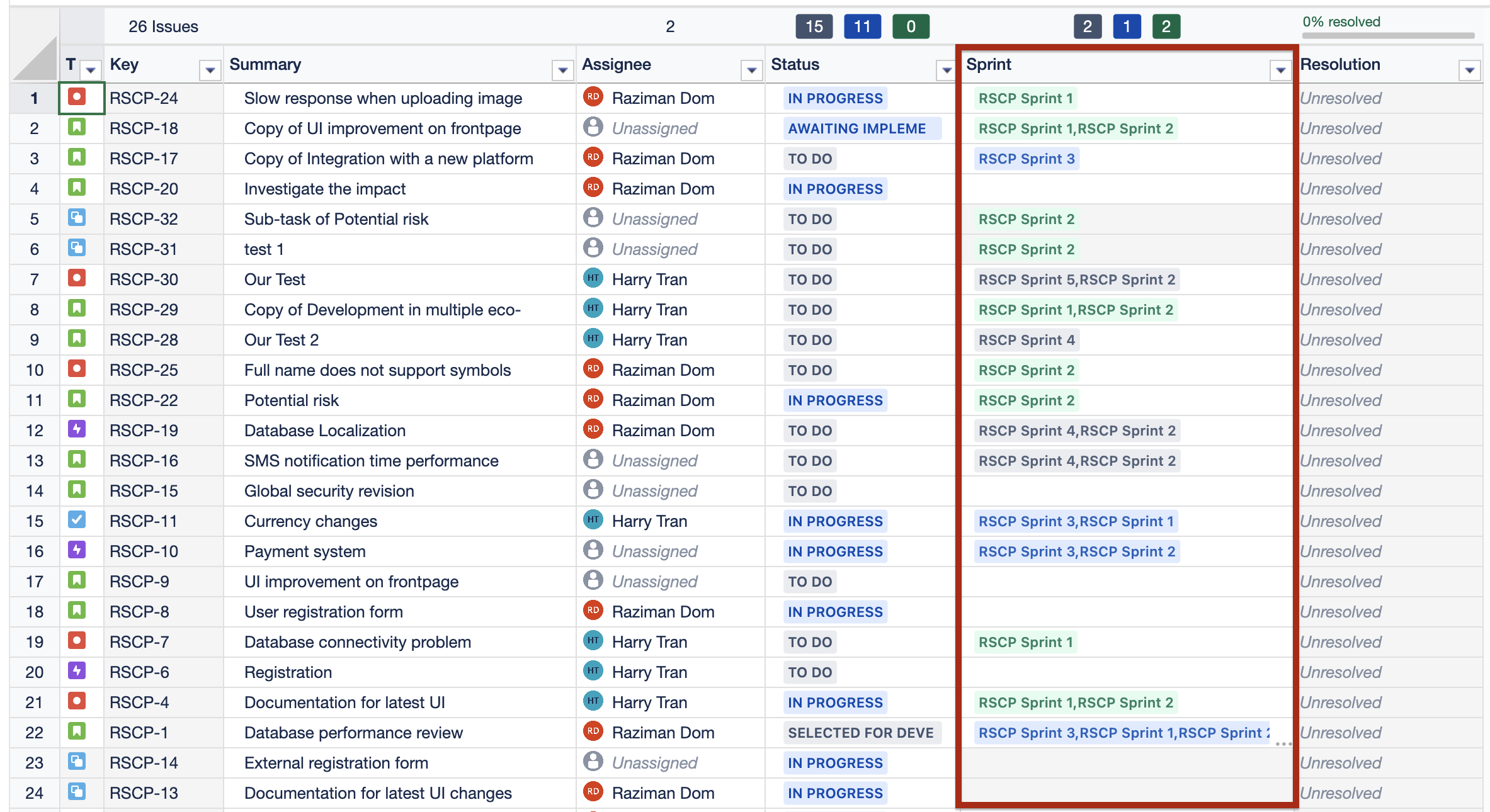 Example Sprint field's value in the Jira view issue screen: