How to use Jira Links instead of WBS Gantt-Chart ones?
Answer
To use Jira Links instead of the ones created by WBS Gantt-Chart, it will be necessary to reconfigure the View of your WBS Gantt-Chart Dependency link. Find below a tutorial that can help you with this:
At your WBS Gantt-Chart screen, click on the Cog button located at the top right corner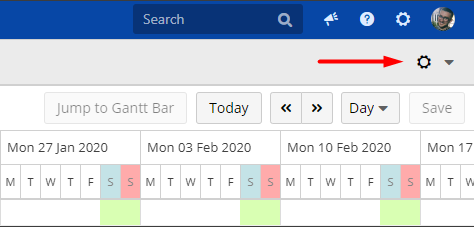 Click on Gantt Configuration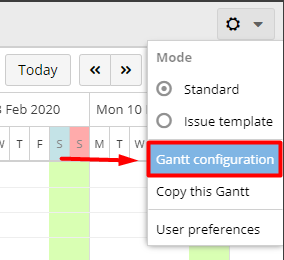 On the left column, click on View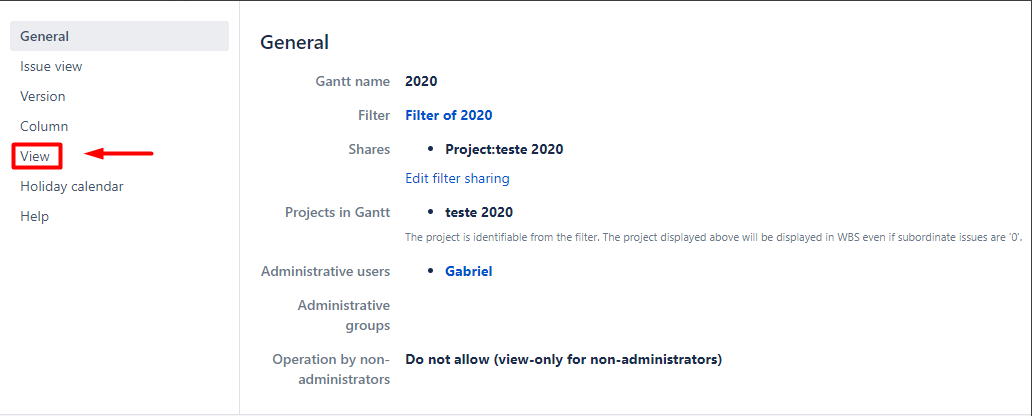 At this landing page, you'll be able to reconfigure the Hierarchy and Dependency links by clicking on Edit on the right corner of your screen

By clicking on the boxes related to Hierarchy link and Issue link type you will see the Jira Links available to be used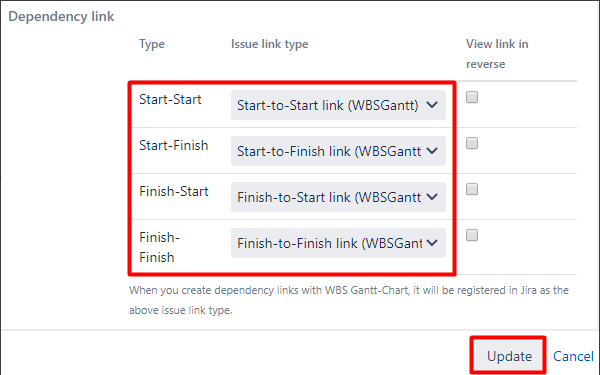 Click on Update to save your changes
In addition to that, you can find more information about Hierarchy and Dependency links on this documentation.