How to set Start Date when the issue is created
Question
The purpose or the use case is the Start Date should be auto-populated from the Jira issue creation date. How to configure this in the WBS Gantt-Chart?
Answer
To auto-populate the Start Date field, it will be necessary to set the Start Date to use the field Created Date. Please find below a tutorial that can help you with this:
At your WBS Gantt-Chart screen, click on the Cog button located at the top right corner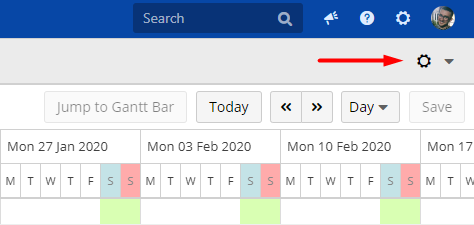 Click on Gantt Configuration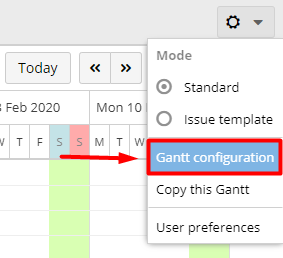 On the left column, click on Issue View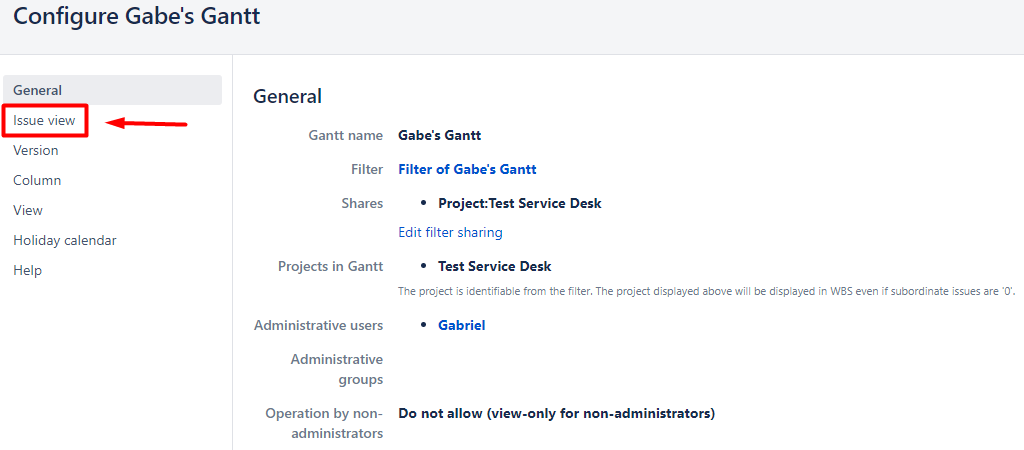 At this landing page, you'll need to configure issues displayed in your WBS Gantt-Chart by clicking on Edit on the right corner of your screen, at the column Operations

Select the Dropdown box related to Start Date and change from Start Date (WBSGantt) to Created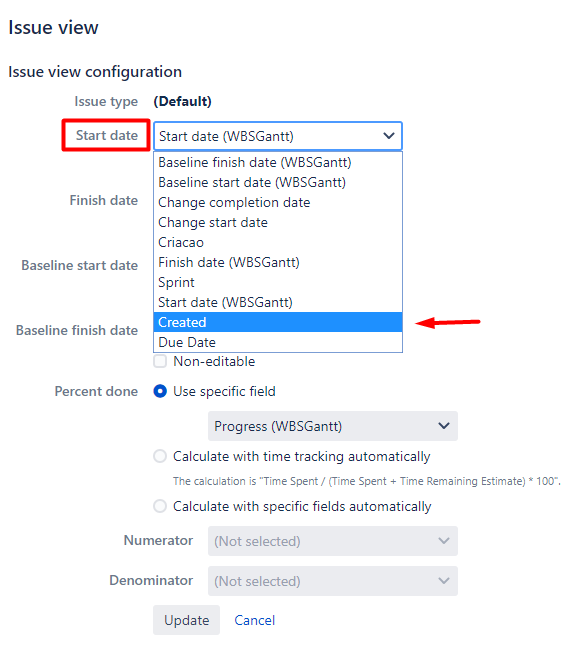 Click on Update to save the configuration
PS: Notice that, once the Start Date field is set to auto-populate with the values from Created Date, this field will become Non-Editable to all Projects inside your Gantt.