How to hide completed issues on Gantt chart?
Question
I'm looking to hide all the completed issues on my WBS Gantt-Chart. Is this possible?
Answer
Since WBS Gantt-Chart does not support this specific feature regarding hiding done/completed issues like a quick filter - a functionality that is already reported as a suggestion on our Productboard ​Quick filters - here is a quick and simple alternative to hide completed issues on Gantt-chart by creating and saving a new filter for the project, where all the issues' status should be selected, except for the Done Status. That would be the quickest way to see all the issues except the completed ones, and no updates on the issues would be necessary.
However, it's important to point out that if there are any dependencies related to the Done issues, with this filter, the dependent issues won't be displayed as well. To implement this solution, first, it's necessary to create a new filter and then create a new Gantt using this new filter.
For the implementation of this solution, the related steps are described below:
Creating a new filter
In your Jira Software menu located in the left of the page, select the Filters option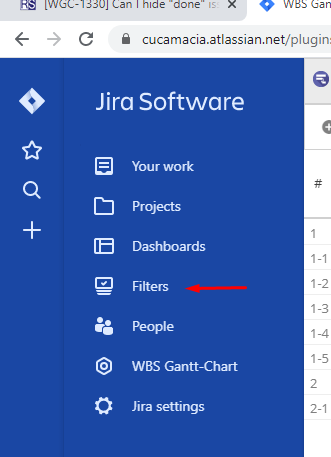 2. Under Filter, select Search issues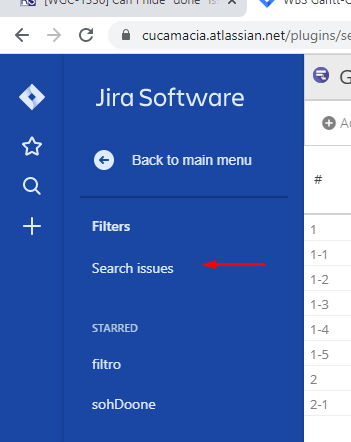 3. On Status Column, select all options, except for Done and click on Search; (before the next step, doublecheck and make sure the options selected for Status persist as expected)

4. On the top of the page click on Save as and insert the name of this new filter and Submit: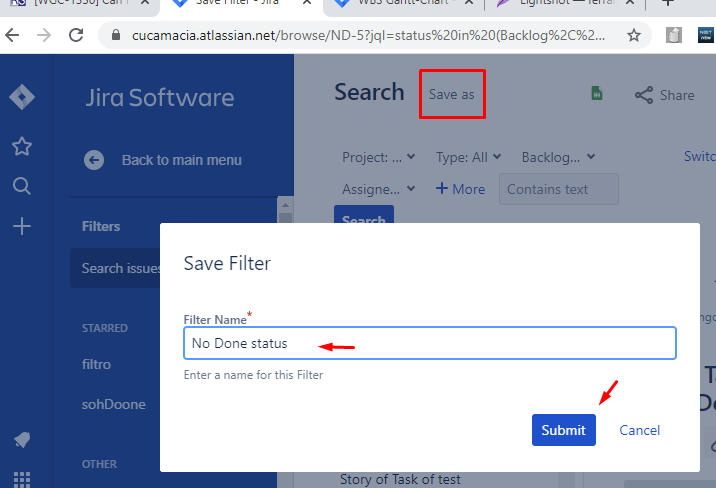 Creating a new Gantt Using this new filter
5. In your Jira Software menu located in the left of the page, select the WBS Gantt-Chart option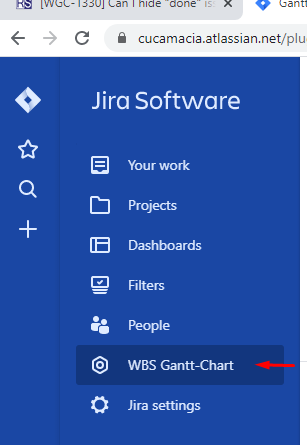 6. On the right side of the page, click on +Create Gantt
7. Select Create from filter option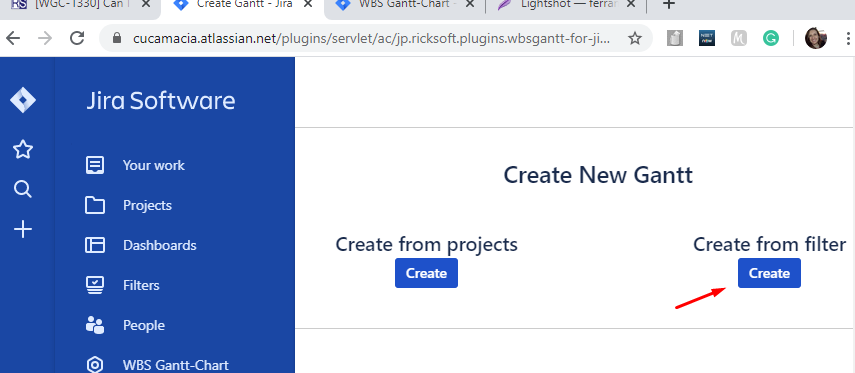 8. Insert a name for your new Gantt, select the filter created in the previous steps and click on Create