Create, edit, and delete dependency
Creating a dependency
Dragging the edge of an issue to the edge of another issue creates a dependency between the two issues.
Move the cursor on the Gantt bar of a predecessor issue.

Drag the connector.

Drop on the connector of the successor issue Gantt bar.
A dependency cannot be created if issues have a parent-child relationship, or if the two issues are identical. Also, if a connector is not displayed, the settings do not allow to create that kind of dependency.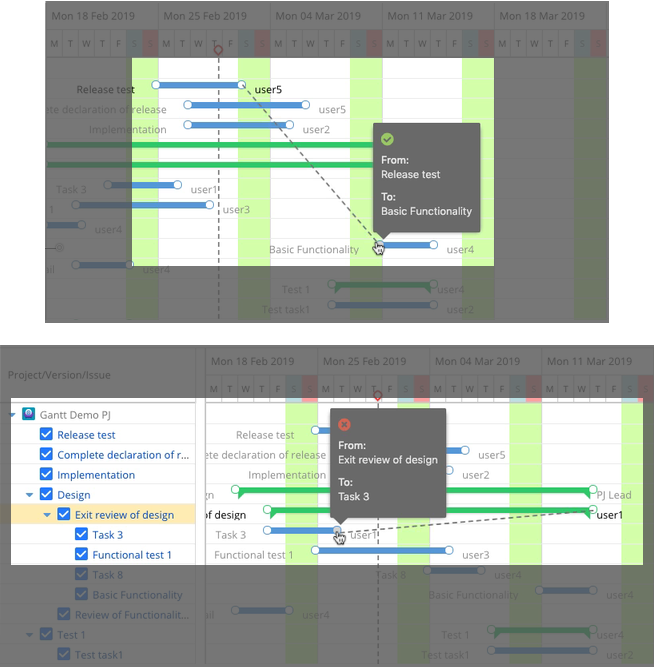 Set lag or lead time
When you mouse over the dependency line, "Details" will be displayed.
Click "Details" to display the dialog box for setting the lag/lead time, and enter the desired value.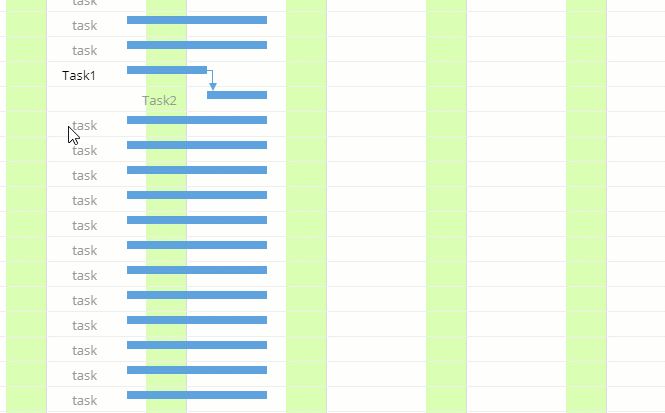 Deleting a dependency
Delete from the contextual menu of the issue.
Right-click on the issue.

Delete dependency ... ⇒ Select the dependency you want to delete

Additional Help
If you have any questions please feel free to ask a member of the Atlassian community!
Add the tag "addon-jp.ricksoft.plugins.wbsgantt-for-jira" when you ask a question.