Conflicts warning when multiple user editing the Gantt chart
You might need to coordinate updates with multiple collaborators on the Gantt chart. It's important to note that every time a user saves a new version, it will overwrite the previous versions.
You'll get notified when another user edits the Gantt chart simultaneously.
See active user(s) in view mode
The app will display active users on the toolbar: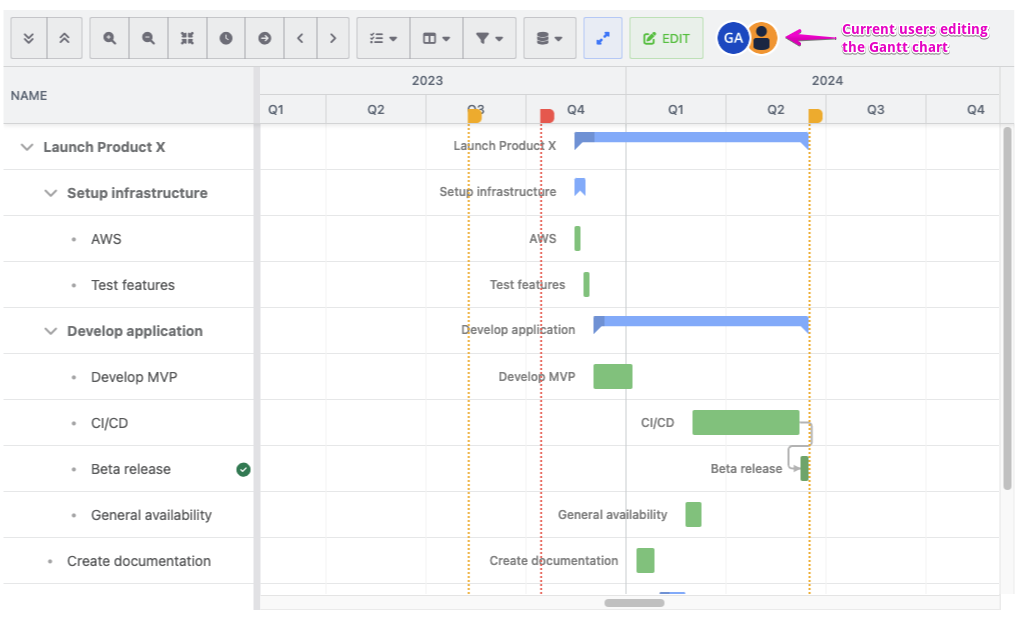 In case you open the Gantt editor while there's another user working on it, you'll see the warning as below: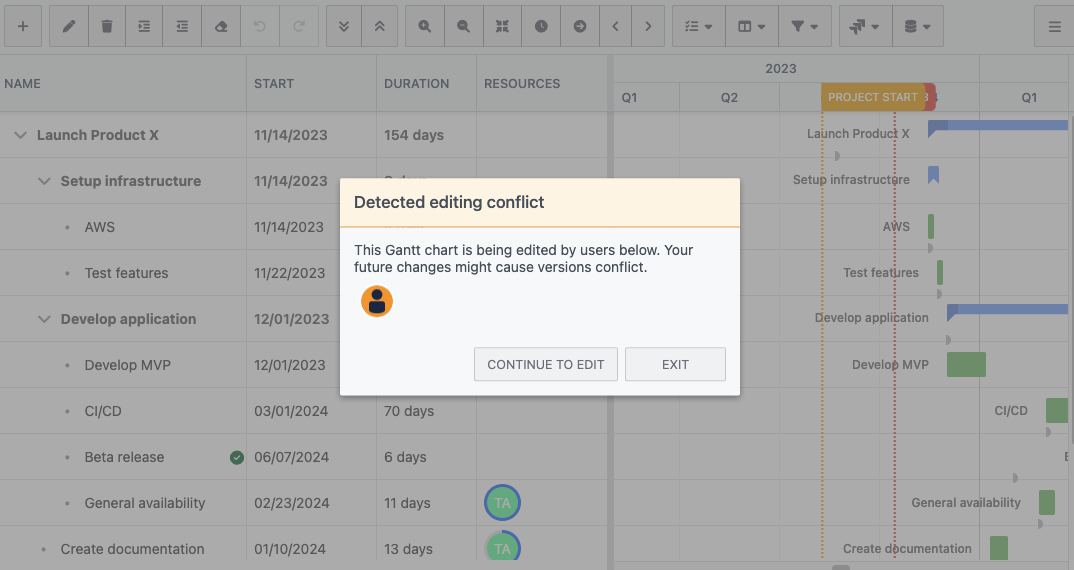 If you choose to continue editing the Gantt, the app will display all active users

Select Exit to close the editor so you can avoid creating conflicting versions
See active user(s) in edit mode
When multiple users edit the Gantt chart simultaneously, the app will keep the notification on so you can see the current list of collaborators: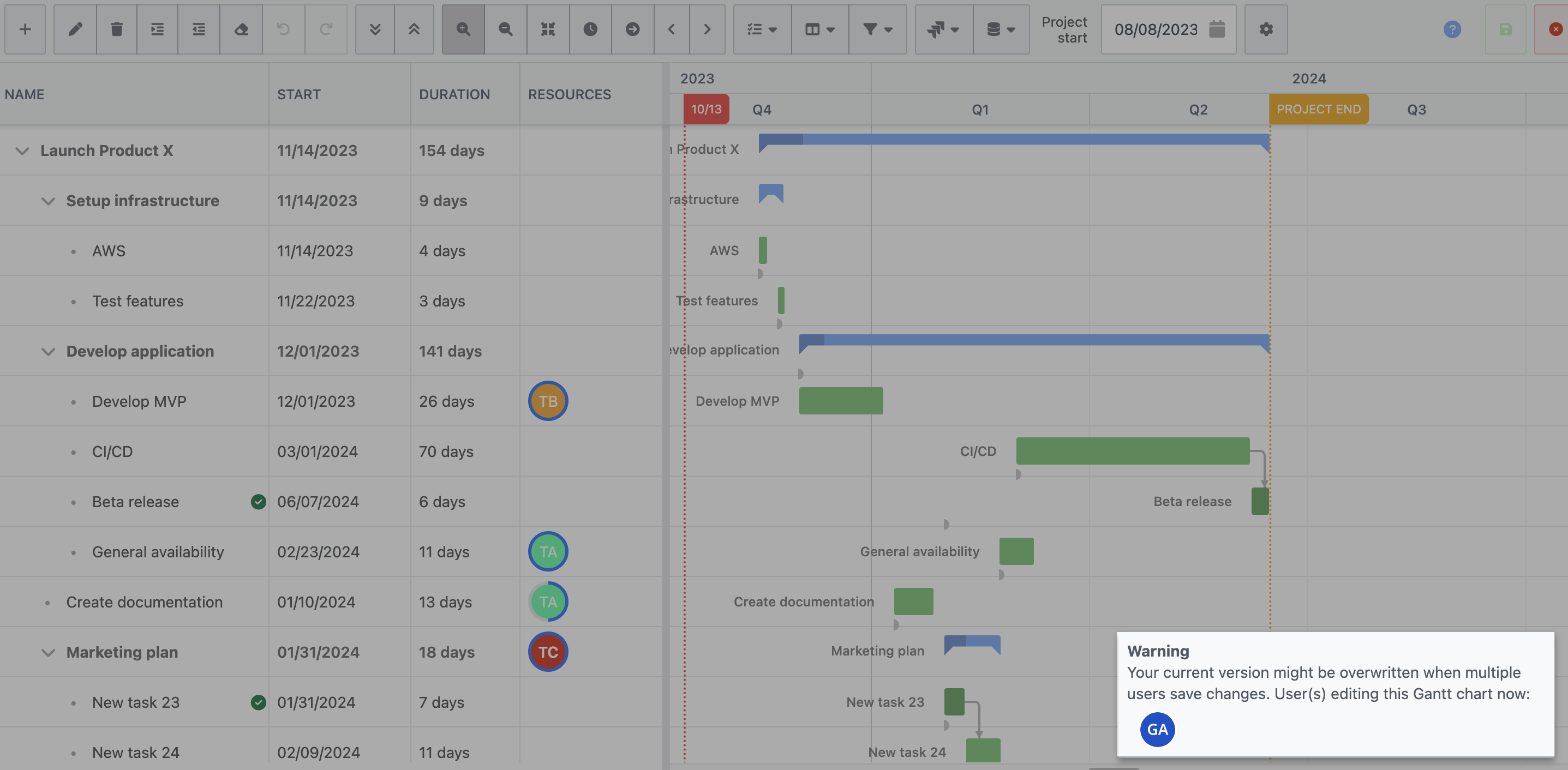 Help collaborators understand the changes from your Gantt chart version
To make sure your changes are well understood and maintained by other collaborators, you can provide more context when saving the Gantt version: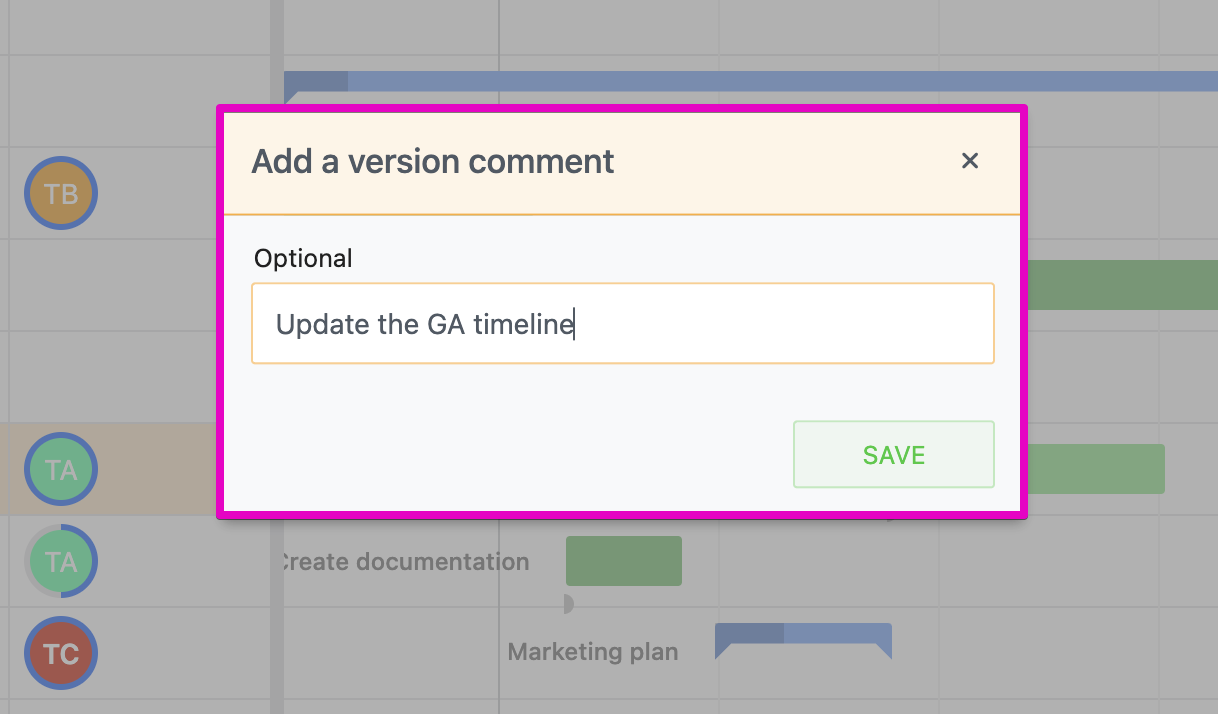 The version comment will be stored in the Gantt version history as well as in the Attachment list: