Change default view states of columns, timeline and features when Gantt chart is loaded
If you need to present a consistent Gantt chart view for different stakeholders, simply configure the default view. It lets you retain the columns, Gantt features, and timeline displayed on the Confluence page.
Default view setting is only applicable to view mode. Once you open the Gantt chart editor, you'll see the restored state from the last saved view.
How to set the default view state of columns and features
Open the Gantt chart editor and open the configuration panel

Select Default View tab

Update the setting and save your Gantt chart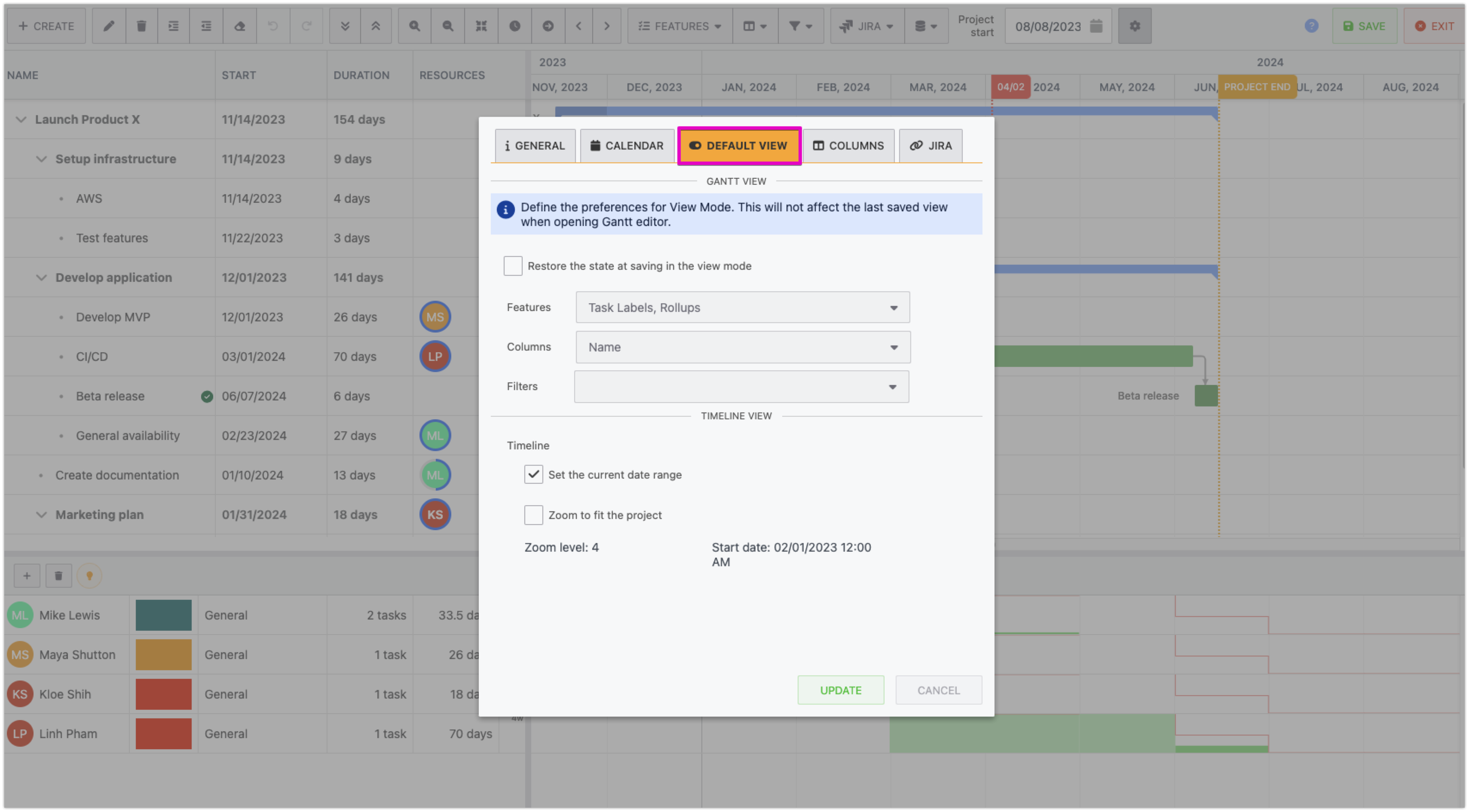 Timeline view
Adjust the zoom level in edit mode and scroll to the date range that you want to display:
Set the current date range

Apply the current view you've set in the edit mode

Zoom to fit the project

Automatically adjust the timeline view to fit the project
Gantt view
Select the columns you want to display in view mode, pick from the dropdown menu. You can also enable Gantt features like Resource view or Baseline view to display by default.
If you want to restore the view state in the view mode to the same as the edit mode, check "Restore the state at saving in the view mode" option.