You can link tasks with Confluence pages or other webpages to provide your team with more context about the task.
Gantt chart tasks can have web links to arbitrary URLs, users will be redirected to the URL when clicking on the task name.
URL protocol must be HTTPS, HTTP, FTPS, or FTP.
Option 1: Open the task context menu, select Advance and add the URL to the Weblink field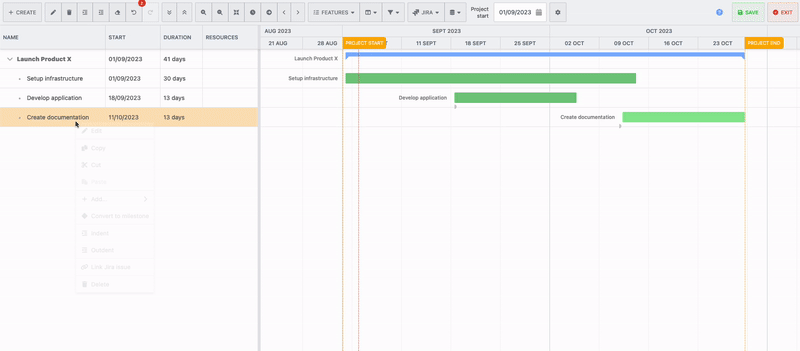 Option 2: Add the column Web Link and inout the URL directly to the cell